CONCERTS
VARIETY: Acoustic jam, 6-9 p.m. today, Wild River Pub, 533 N.E. F St. Free; 541-476-5426.
BAND MUSIC: Southern Oregon Concert Band, 7 p.m. today, Central Medford High School, 815 S. Oakdale Ave., Medford. Free; 541-324-0404.
CLASSICAL PIANO: Eugene Skovorodnikov, 7 p.m. Friday, North Medford High School, 1900 Keene Way Drive, Medford. $25; HEART SONGS: Jaya Lakshim and Ananda, 7 p.m. Friday, Jackson Wellsprings, 2253 Highway 99 N. Ashland. $5-$10; tickets.brightstarevents.com.
CD RELEASE: Jeffery Jones and Friends, 7 p.m. Saturday, Camelot Theatre, 101 Talent Ave., Talent. $20; tickets at Music Coop in Ashland, Hilltop Music in Phoenix and at the door.
CHORALE MUSIC: Rogue Valley Chorale, 7:30 p.m. Saturday, 3 p.m. Sunday, Craterian Theater, 23 S. Central Ave., Medford. $5-$20; 541-779-3000.
ACOUSTIC: Stephen Marley, 8 p.m. Saturday, Ashland Armory, 208 Oak St., Ashland. $35-$45; liveatthearmory.com.
FOLK: John Batdorf, 7 p.m. Wednesday, Grants Pass Museum of Art, 229 S.W. G St. $15; 541-479-3290.
ON STAGE
OPERA: "Hansel & Gretel," 7:30 p.m. Friday, 3 p.m. Sunday, Mountain Avenue Theater, Ashland High School, 201 S. Mountain Ave., Ashland. $10-$40; 800-901-7173, ext. 3, bravaopera.com.
ONE-WOMAN SHOW: "Louisa May Alcott: Living Little Women," 12:30 p.m. Saturday, Jacksonville Library, 340 W. C St., Jacksonville. Free; 541-899-1665.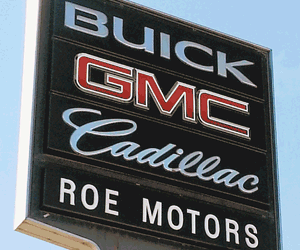 EVENTS
BOOK SIGNING: Children's book author Michael Spring, 11 a.m.-2 p.m. Saturday, Oregon Books and Games, 150 N.E. E St. Free; 541-476-3132.
HISTORY: Living History Tours, 10:30, 11:30 a.m. 1 and 3 p.m. Saturday, Beekman House, 470 E. California St., Jacksonville. $5-$8; 541-245-3650.
ALBUMS
Dropping Friday:
ANDREW BIRD: "My Finest Work Yet"
JENNY LEWIS: "On the Line"
MOTLEY CRUE: "The Dirt Soundtrack"
ROBIN TROWER: "Coming Closer to the Day"
BOOKS
Released this week:
HARLAN COBEN: "Run Away"
CLIVE CUSSLER: "Celtic Empire"
YOKO NOGIRI: "Love in Focus"
SUSAN MEISSNER: "The Last Year of the War"
BEN SHAPIRO: "The Right Side of History"
PENELOPE SKY: "The Tyrant"
VIDEO
Released Tuesday:
"DESTROYER": A cop who was placed undercover with a cult as a young woman goes into her past when the cult leader re-emerges and she investigates former members. R
"SPIDER-MAN: INTO THE SPIDER-VERSE": Winner of the Oscar for best animated film of the year, this introduces Brooklyn teen Miles Morales and the limitless possibilities of the Spider-Verse. PG
"WELCOME TO MARWEN": After a man (Steve Carell) is brutally attacked and loses his memory, he creates a wonderous tiny town where he can heal and be a hero, drawing strength to triumph in the real world. PG-13