CONCERTS
JAZZ: Saxsational, 7 p.m. Friday, North Medford High School, 1900 Keene Way Drive, Medford. $5-$25; 541-734-4116.
BANDS: Pride of the Northwest Marching Band Competition, noon, Saturday, Mel Ingram Field, Grants Pass High School, 830 N.E. Ninth St. $10-$15; 541-479-3961
FLAMENCO: Flamenco Pacifico, 7:30 p.m. Sunday, Southern Oregon University Music Recital Hall, 450 S. Mountain Ave., Ashland. $5-$25; 541-552-6101.
ON STAGE
IMPROV: "Zombie Apocalypse — In the Style of Jane Austen," 8 p.m. Friday and Saturday, 2 p.m. Sunday, Bellview Grange, 1050 Tolman Creek Road, Ashland. $15-$18; www.hamazons.com.
VAUDEVILLE: The Flying Karamazov Brothers — Club Sandwich, 7:30 p.m. Saturday, Craterian Theater, 23 S. Central Ave., Medford. $22-$38; 541-779-3000.
VINTAGE RADIO: "The Hound of the Baskervilles," 7:30 p.m. Sunday, 1:30 and 7:30 p.m. Monday, 1:30 p.m. Tuesday, Collaborative Theatre Project, 555 Medford Center, Medford. $10; 541-779-1055.
ONE-WOMAN SHOW: "Virgins to Villains: My Journey With Shakespeare's Women," 7 p.m. Monday, Thomas Theatre, Oregon Shakespeare Festival, Ashland. $30-$65; 800-219-8161.
EVENTS
STORIES: The Hearth, 7 p.m. today, Bethany Presbyterian Church, 741 N.W. Fourth St. $5; 503-860-1574, 541-890-3015.
LITERARY: Poetry Sharing, 7 p.m. Friday, Grants Pass Museum of Art, 229 S.W. G St.; Free; 541-479-3290.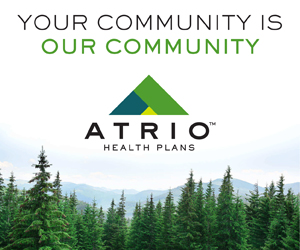 FAMILY FUN: Fall Family Festival, 10 a.m.-2 p.m. Saturday. ROC food pantry, 546 S.W. Foundry St.; Free; 541-476-3344.
FUNGI: Ashland Mushroom Fair, 10 a.m.-4 p.m. Saturday, Northwest Nature Shop, 154 Oak St., Ashland. Free; 541-482-3241.
HOLISTIC: Enlightened Living Faire, 10 a.m.-5 p.m. Saturday, Josephine County Fairgrounds. $5; 541-761-5478.
ART: Ashland Open Studios Tour, 1 a.m.-5 p.m. Saturday and Sunday, Ashland. Free; ashlandost.com.
FOOD & DRINK: Tap Walk, 2-6 p.m. Saturday, downtown Grants Pass $30-$35; 541-226-3101.
SPOOKY: Haunted Field Walk, 7-9 p.m. Sunday, Hanley Farm, 1053 Hanley Road, Central Point. $5-$8; 541-664-2079.
ALBUMS
Dropping Friday:
ATREYU: "In Our Wake"
ERIC CLAPTON: "Happy Xmas"
ELVIS COSTELLO AND THE IMPOSTERS: "Look Now"
JOHN HIATT: "The Eclipse Sessions"
GRAHAM PARKER: "Cloud Symbols"
TERRORIZER: "Caustic Attack"
KURT VILE: "Bottle It In"
BOOKS
Released Tuesday:
BECKY ALBERTALLI: "What If It's Us"
mitch albom: "The Next Person You Meet in Heaven"
ELIN HILDERBRAND: "Winter in Paradise"
BILL O'REILLY: "Killing the SS: The Hunt for the Worst War Criminals"
JAMES PATTERSON: "Ambush"
JOHN SANDFORD: "Holy Ghost"
VIDEO
Released Tuesday:
"THE FOREST OF THE LOST SOULS": Two people meet in the Forest of the Lost Souls, where many go to kill themselves, and decide to postpone the act and continue walking and talking, into even more danger in this horror film. R.
"F.R.E.D.I.": A teen discovers a friendly robot and he and friends help F.R.E.D.I. find her way back to her creator in this adventure. PG
UPCOMING: Due Oct. 16 is "Down a Dark Hall" and Oct. 23 is "Patient Zero."