CONCERTS
POP-AMERICANA: Freddy and Francine, 6 p.m. today, Takilma Community Building, 9367 Takilma Road, Takilma. $8-$10 dinner, $10-$20 music; 541-592-3722.
SURF ROCK: The Reverberays, 2-5 p.m. Sunday, Deer Creek Vineyards, 2680 Deer Creek Road, Selma. Free, wine and food available; 541-597-4226
BRITT BITS: This week at Britt Festivals in Jacksonville: Jason Mraz, 7 p.m. today, sold out; Trombone Shorty's Voodoo Threauxdown, 6:30 p.m. Friday, $39-$59; Storm Large and Le Bonheur, 7:30 p.m. Saturday, $38-$48; The Mavericks and Los Lobos, 7 p.m. Sunday, $29-$49; Boy George and Culture Club, 7:30 p.m. Tuesday; $43-$89; Rodrigo Y Gabriela, 7:30 p.m. Wednesday; $31-$55. Contact 800-882-7488, brittfest.org.
AMERICANA: Bluegrass Promenade, with three bands, 3 p.m. Saturday, Hanley Farm, 1053 Hanley Road, Central Point. $15-$20; 541-664-2079, sohs.org.
ON STAGE
COMEDY OF MANNERS: "Pride and Prejudice," 7:30 p.m. Fridays and Saturday, 2 p.m Sunday, Barnstormers Theatre, 112 N.E. Evelyn Ave. $15; 541-479-3557.
MUSICAL REVUE: "Forbidden Broadway," 7 p.m. Friday and Saturday, 2 p.m. Sunday, Randall Theatre, 10 E. Third St., Medford. $17-$22; 541-632-3258.
EVENTS
ART: First Friday Live, 5 p.m. Friday downtown Grants Pass. Free; 541-450-6180.
CAR STUFF: Car Swap Meet, 8 a.m.-3 p.m. Saturday, Josephine County Fairgrounds, Free admission; 541-659-1832.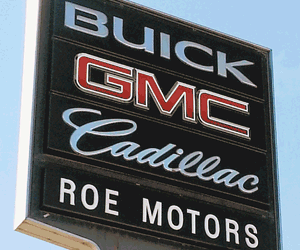 POKER RUN: Patriot's Run, 9 a.m. -5 p.m. Saturday, VFW, 410 E. Main St., Rogue River; $15-$20, benefits high school scholarships; 541-761-6336, 541-761-1379.
BENEFIT: Blues, Brews and Barbecue, 2-7 p.m. Saturday, Tom Pearce Park. $25; benefits Rogue Valley Humane Society; 541-479-5154.
ALBUMS
Dropping Friday:
MACY GRAY: "Ruby"
EVERLAST: "Whitey Ford's House of Pain"
LENNY KRAVITZ: "Raise Vibration"
PAUL MCCARTNEY: "Egypt Station"
paul simon: "In the Blue Light"
BOOKS
Released Tuesday:
CHRISTINE FEEHAN: "Dark Sentinel"
J.A. JANCE: "Field of Bones"
CRAIG JOHNSON: "Depth of Winter"
J.D. ROBB: "Leverage in Death"
DANIELLE STEEL: "In His Father's Footsteps"
JUSTICE: "Woman Worldwide"
VIDEO
Released Tuesday:
"BEAST": In this romance, a small island community is stunned when a woman falls for a man suspected of a brutal murder. R
"hereditary": After a matriarch's death, a family unravels its ancestry and secrets in this thriller starring Toni Collette, Gabriel Byrne. R
"WON'T YOU BE MY NEIGHBOR": Critically acclaimed hit biographical documentary of Fred Rogers and his show "Mr. Rogers Neighborhood." PG-13
UPCOMING: Due Sept. 18 are "Jurassic World: Fallen Kingdom," "Siberia."