CONCERTS
FUNK: Idea Team, 6:30 p.m. today, Bear Creek Park, Medford. Free; 541-774-2400.
CARNIVAL FUNK: MarchFourth, 8 p.m. today, Ashland Armory, 208 Oak St., Ashland. $25-$30; liveatthearmory.com.
SINGER-SONGWRITER: Paul Sprawl, 7 p.m. Friday, Grants Pass Museum of Art, 229 S.W. G St. $15; 541-479-3290.
JAZZ: Paul Turnipseed Jazz Trio,
6 p.m. Saturday, Wilderville Store, 7845 Redwood Highway, Wilderville. $6; 541-476-3924.
BRITT BITS: This week at Britt Festivals in Jacksonville: Michael Franti and Spearhead Family Show, 3 p.m. Saturday, $19; Michael Franti and Spearhead, 7 p.m. Saturday, $31-$52; Violent Femmes, 7:30 p.m. Tuesday, $29-$49; Chris Isaak, 7:30 p.m. Wednesday, $29-$66. Contact 800-882-7488, brittfest.org.
COUNTRY: Gretchen Owens, 6:30 p.m. Tuesday, Riverside Park. Free; 541-476-7717.
CLASSICAL & STANDARDS: Pianist Michael Palzewicz and cellist Ayke Agus, 7:30 p.m. Wednesday, Grizzly Peak Winery, 1600 E. Nevada St., Ashland. $10-$25; 541-227-1710.
ON STAGE
DRAMA & COMEDY: Oregon Shakespeare Festival opens "Romeo and Juliet," 8 p.m. Friday; "The Book of Will," 8 p.m. Saturday; "Love's Labor's Lost," 8 p.m. Sunday, Elizabethan Theatre. Ticket prices vary; 541-482-4331, www.osfashland.org.
EVENTS
FAMILY FUN: Hope Mountain Barter Fair, 7 a.m. Friday through 5 p.m. Sunday, Lake Selmac County Park, Selma. $10-$15 per day; 541-592-4458.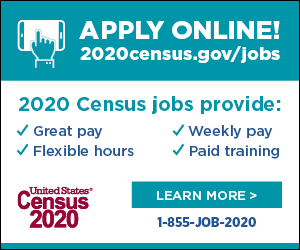 NEIGHBORHOOD: Porchfest, noon-3 p.m. Saturday, Lawnridge Park and northwest Washington Boulevard areas. Free; porchfestgrantspass.org. See page 1B.
OLD-TIME FUN: Pioneer Days, tractor and antique engine show,
9 a.m.-5 p.m. Saturday, 9 a.m.-4:30 p.m. Sunday, Pottsville, Pleasant Valley Road, Merlin. $5-$6; 541-955-5331.
HORSE RACING: Racing on the Rogue, 11:30 a.m.-5 p.m. Saturday and Sunday, Grants Pass Downs, Josephine County Fairgrounds. admission $4; 541-507-1669.
BENEFIT: Win for Animals, food, music, auction, 4:30-7:30 p.m. Saturday, Fruitdale Grange, 1440 Parkdale Drive $10-$15; 541-866-2527.
ALBUMS
Dropping Friday:
CHRISTINA AGUILERA: "Liberation"
BUDDY GUY: "The Blues is Alive and Well"
JOHNNY MARR: "Call the Comet"
MIKE SHINODA: "Post Traumatic"
KANYE WEST: "Ye"
BOOKS
Released Tuesday:
JOHN CONNOLLY: "The Woman in the Woods"
RACHEL HELD EVANS: "Inspired"
MIKE MADEN: "Tom Clancy: Line of Sight"
DOUGLAS PRESTON, LINCOLN CHILD: "The Pharoah Key"
NALINI SINGH: "Ocean Light"
VIDEO
Released Tuesday:
"LOVE, SIMON": A 17-year-old (Nick Robinson) struggles to come out to his family, while trying to find the identity of the boy he's fallen for online. With Jennifer Garner. PG-13
"TOMB RAIDER": Alicia Vikander takes up the character of Lara Croft based on the video game series about an adventurous archeologist. PG-13
UPCOMING: Due June 19 are "The Death of Stalin," "Unsane," "Pacific Rim: Uprising."