MUSIC
JANGLE POP: Gin Blossoms, 7:30 p.m. today, Craterian Theater, 23 S. Central Ave., Medford. $28-$43; 541-779-3000.
VIOLIN: Christian Paul, 3:30 p.m. Saturday, Rogue River Adventist Church, 4300 N. River Road, Rogue River. Free; 541-450-0107.
PATRIOTIC: Southern Oregon Concert Band, 7 p.m. Saturday, Central Medford High School, 815 S. Oakdale, Medford. Donation; 541-324-0404.
ACOUSTIC: Odell Fox, 7:30 p.m. Saturday, Barnstormers Theatre, 112 N.E. Evelyn Ave. $15; 541-479-3557.
ROOTS FOLK: Mandolin Orange, 8 p.m. Saturday, Rogue Theatre, 143 S.E. H St. $20; 541-471-1316.
CLASSICAL: Rogue Valley Symphony, 7:30 p.m. Saturday 3 p.m. Sunday, Craterian Theater, 23 S. Central Ave., Medford. $14-$48; 541-779-3000.
ON STAGE
MUSICAL: "Little Women," 7 p.m. Friday and Saturday, Grants Pass High School Performing Arts Center, Eighth and Olive streets. $8-$12; 541-474-5710.
MUSICAL: "Madcap Musical Madlibs," 7 p.m. Friday and Saturday, 2 p.m. Sunday, Randall Theatre, 520 N. Fifth St., Jacksonville. $18-$22; 541-632-3258, randalltheatre.com.
SHORT PLAYS: "Moonlighting 2017: Go Rogue," 8 p.m. Saturday, 2 p.m. Sunday, Ashland Community Center, 59 Winburn Way, Ashland. $15; 541-646-2971.
EVENTS
VERSE: Poetry Sharing, 7 p.m. Friday, Grants Pass Museum of Art, 229 S.W. G St. Free; 541-479-3290.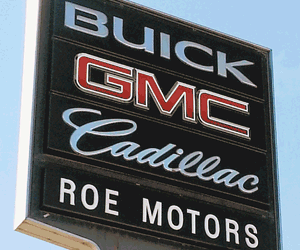 BENEFIT: Chili Cook-off and Family Game Night, 5-8 p.m. Saturday, Club Northwest, 2160 N.W. Vine St. $5-$10 to taste, $25 to enter, benefits Josephine County Relay for Life; 541-326-7252, 541-472-1334, 541-660-1968
MOVIES: Wild & Scenic Film Festival, 6:30 p.m. Friday, Ashland Armory, 208 Oak St., Ashland. $15-$18, $45 includes membership; 541-488-9831.
CDs
Dropping Friday:
BILLY RAY CYRUS: "Set the Record Straight"
EVANESCENCE: "Synthesis"
QUICKSAND: "Interiors"
SMOKEY ROBINSON: "Christmas Everday"
SEAL: "Standards"
TAYLOR SWIFT: "Reputation"
BOOKS
Released this week:
LEE CHILD: "The Midnight Line" (Jack Reacher series)
MARY HIGGINS CLARK: "Every Breath You Take"
CLIVE CUSSLER: "Typhoon Fury"
RICHARD PAUL EVANS: "The Noel Diary"
JEFF KINNEY: "The Getaway" (Diary of a Wimpy Kid)
VIDEO
Released Tuesday:
"CARS 3": Lightning McQueen (voice of Owen Wilson) is forced out of racing, but has a plan for a comeback in this animated feature. G
"THE GLASS CASTLE": Based on the bestselling memoir, a successful woman recalls her childhood raised by nonconformist, dysfunctional parents (Woody Harrelson, Naomi Watts) PG-13
"MOTHER!": Jennifer Lawrence, Michelle Pfeiffer and Domhnall Gleeson star in this hit thriller about a couple whose relationship is tested when uninvited guests arrive. R
UPCOMING: Due Nov. 14: "Atomic Blonde," "Amityville: The Awakening," "Nut Job 2."